Croatia osiguranje Digitally transforming the leading Croatian insurance company
Client
Services
UX & Design
Web development
Mobile app development
Content & Production
Croatia osiguranje (CO) is the largest and oldest insurance company in Croatia. After more than a century of successful history, CO decided to revamp and innovate their insurance products to strengthen their market leader position. We teamed up with CO to provide ongoing support in transforming their business.
To help CO achieve its vision, we created UX/UI optimized web and a mobile app. Our focused content strategy helped to establish the proper content delivery model across the digital experiences. We set up a robust system for collecting user behavior data and discovering useful insights for future improvements.
A customer self-care platform and a loyalty program helped boost the engagement of existing users. Our long-term goal is to help CO teams create and optimize new digital insurance products on their own.
Redefining the CO Digital Experience
CO's products have been designed in a time when offline sale was the only way. In a nutshell, that means the products were too complex and hard to optimize for digital sale. The research showed the users trust the brand and want to purchase insurance policies online, but want clear, concise, and transparent info regarding the products and a simpler purchase process.
They found the insurance jargon to be quite vague and felt safer when asking an agent. Our goal was to minimize information overload and optimize foundational user journeys for top tasks completion.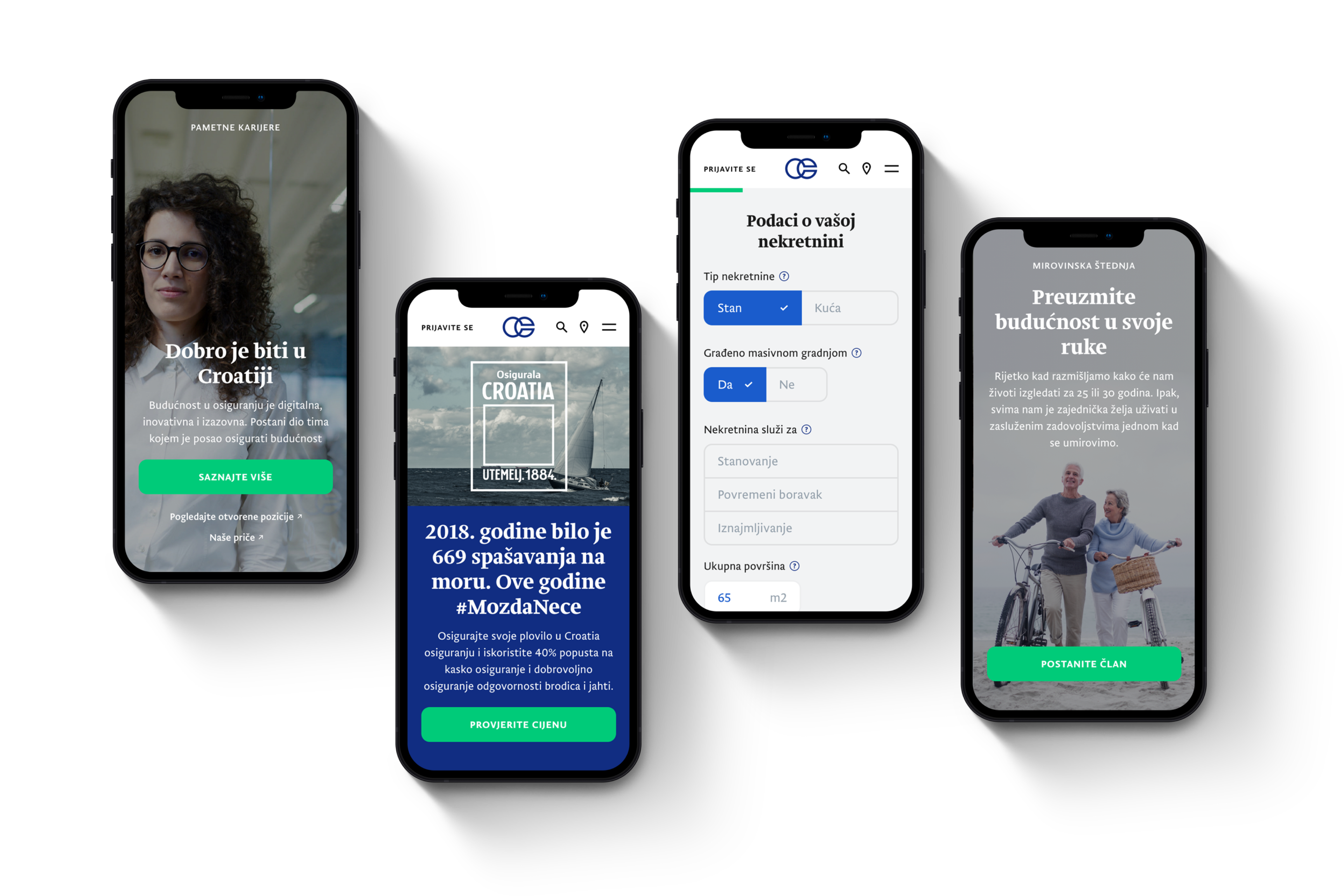 Expanding CO visual identity
CO's logo and vintage blue plates they've been using to mark the insured properties are iconic in Croatia. We've expanded the visual identity to fit the digital channels. The expanded color palette for interactive interface elements increased clarity and usability. We've devised a system of icons that accentuate products and services and increase readability. We've set up guidelines for the visual language used to present the insurance products.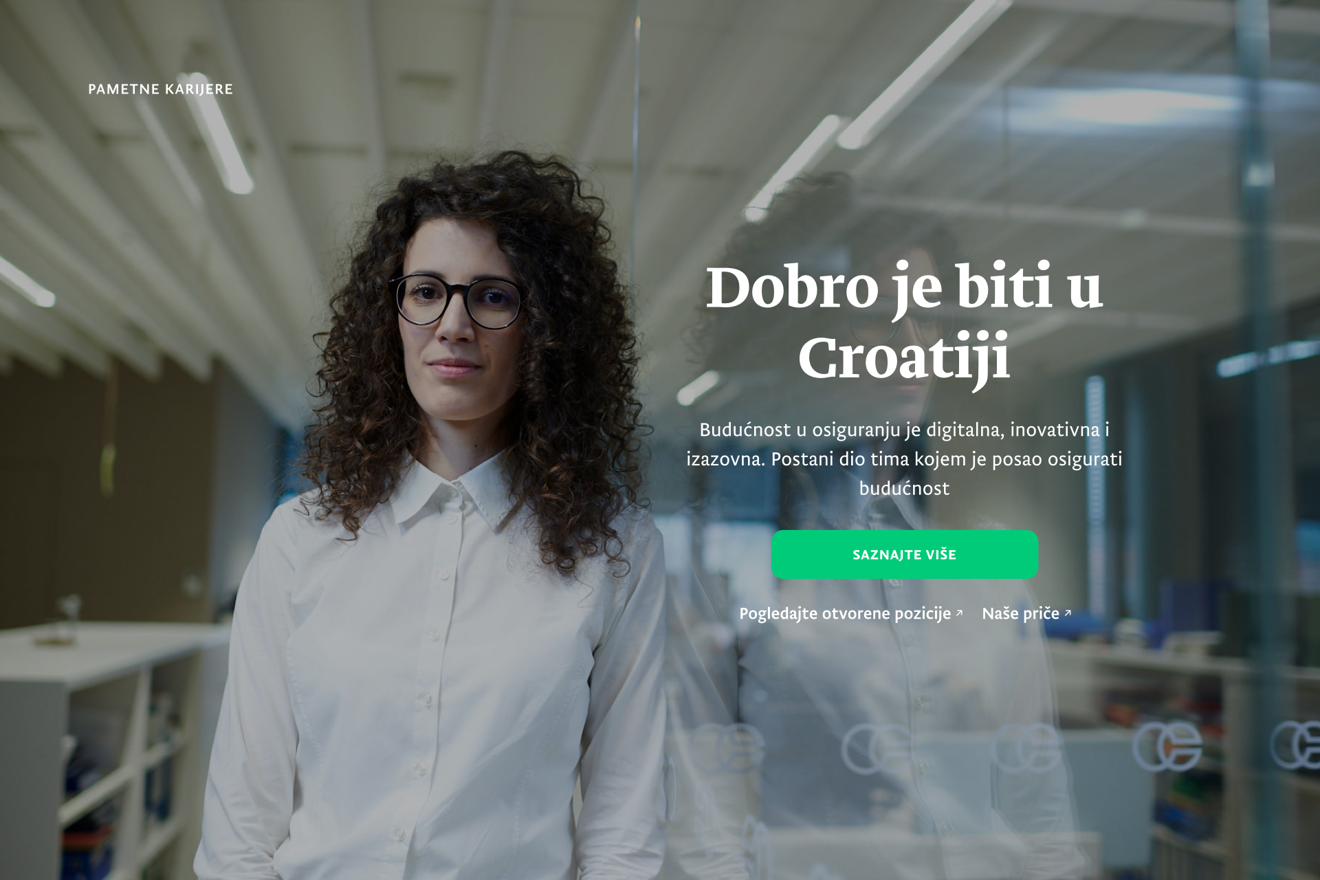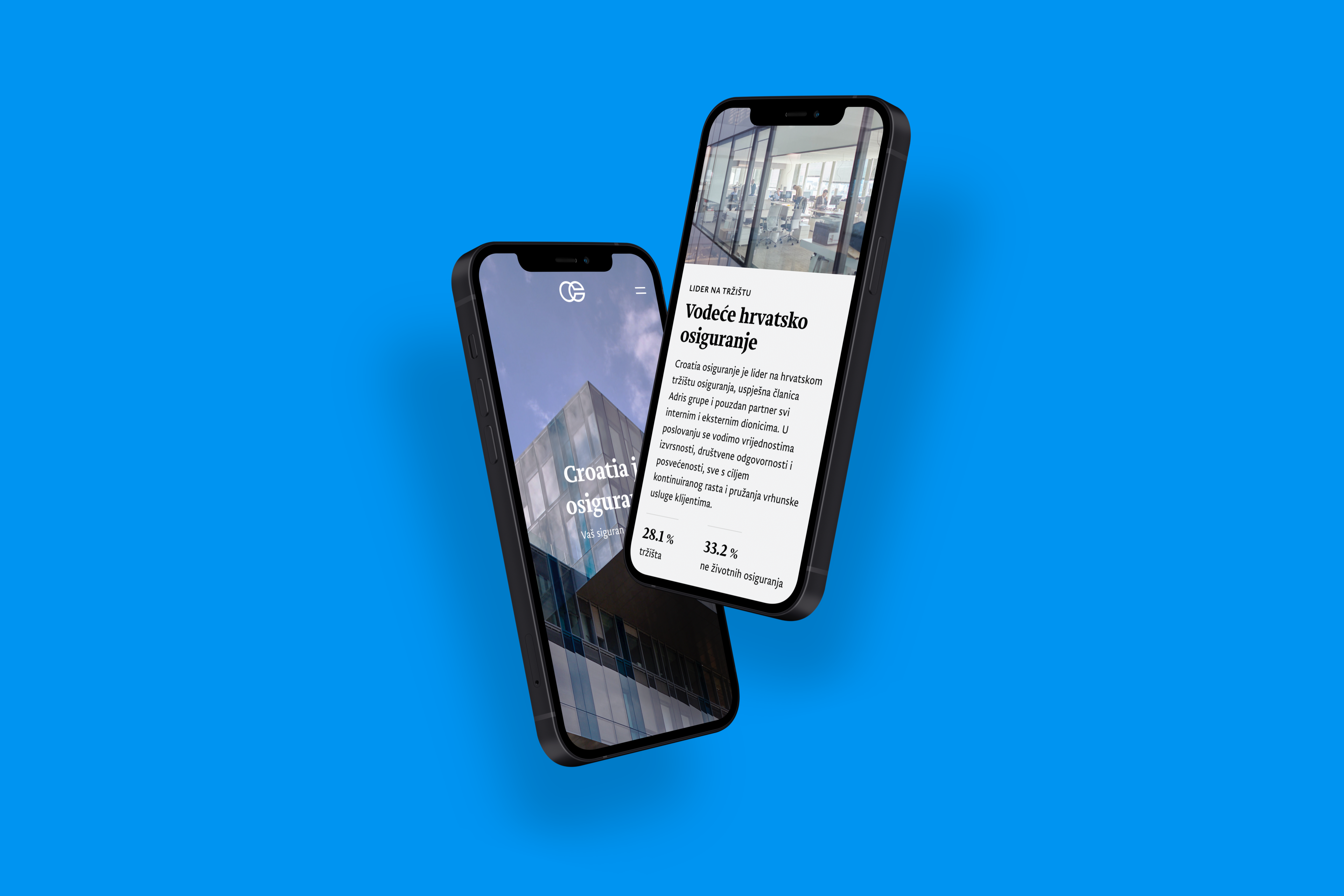 Minimizing information overload
We made a switch from organization-centric to user-centric content, eliminating the redundant info in the process. Consistent information hierarchy, scannable copy, and gradual presentation of relevant facts were complemented by a clear visual focus and a lot of white space.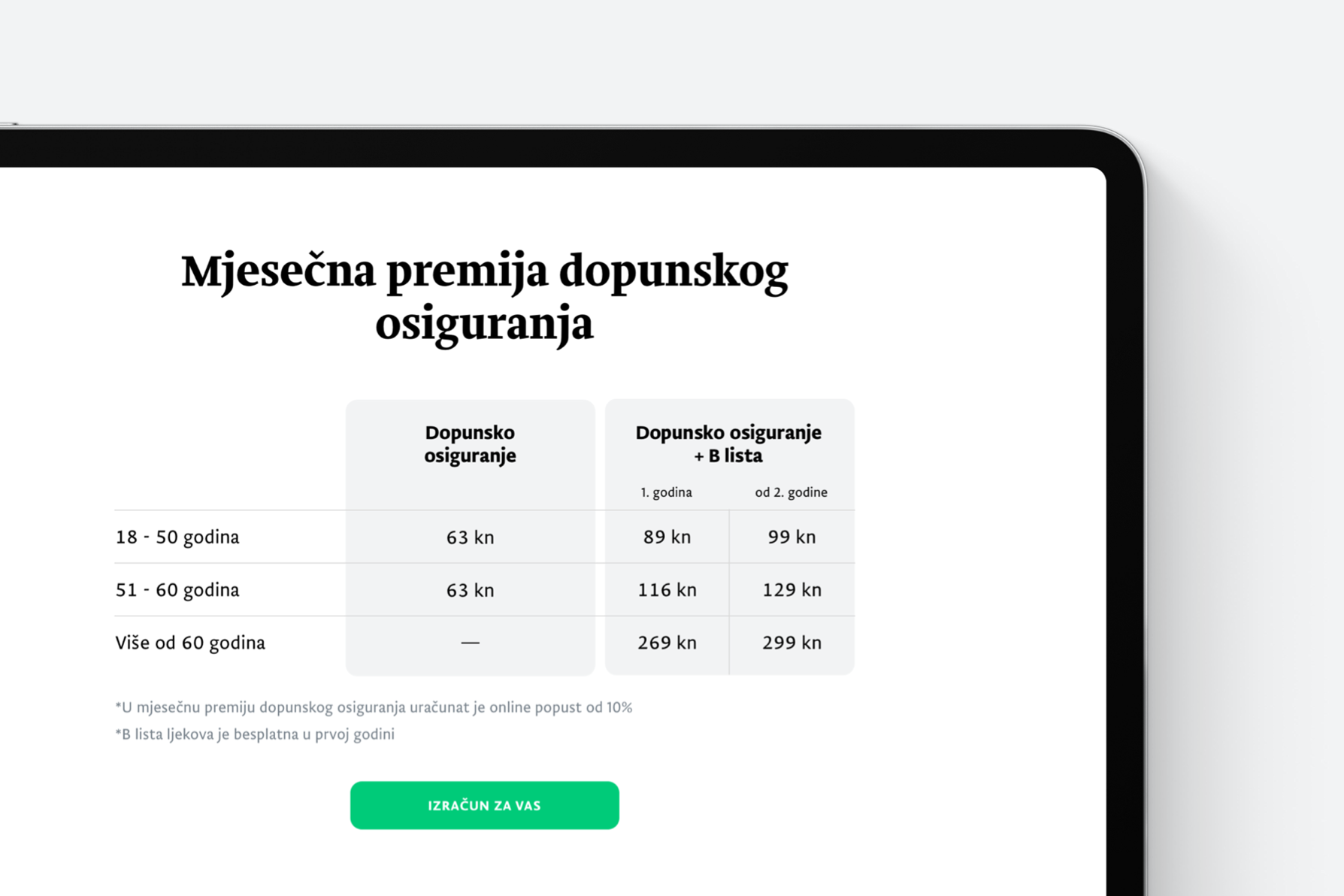 Making insurance lingo more understandable
Insurance jargon is hard to grasp for anyone who's not an insurance agent. Yet, in situations where your life depends on it, clarity is paramount. We foraged the search data to see what baffles users the most and wrote a clear and concise copy.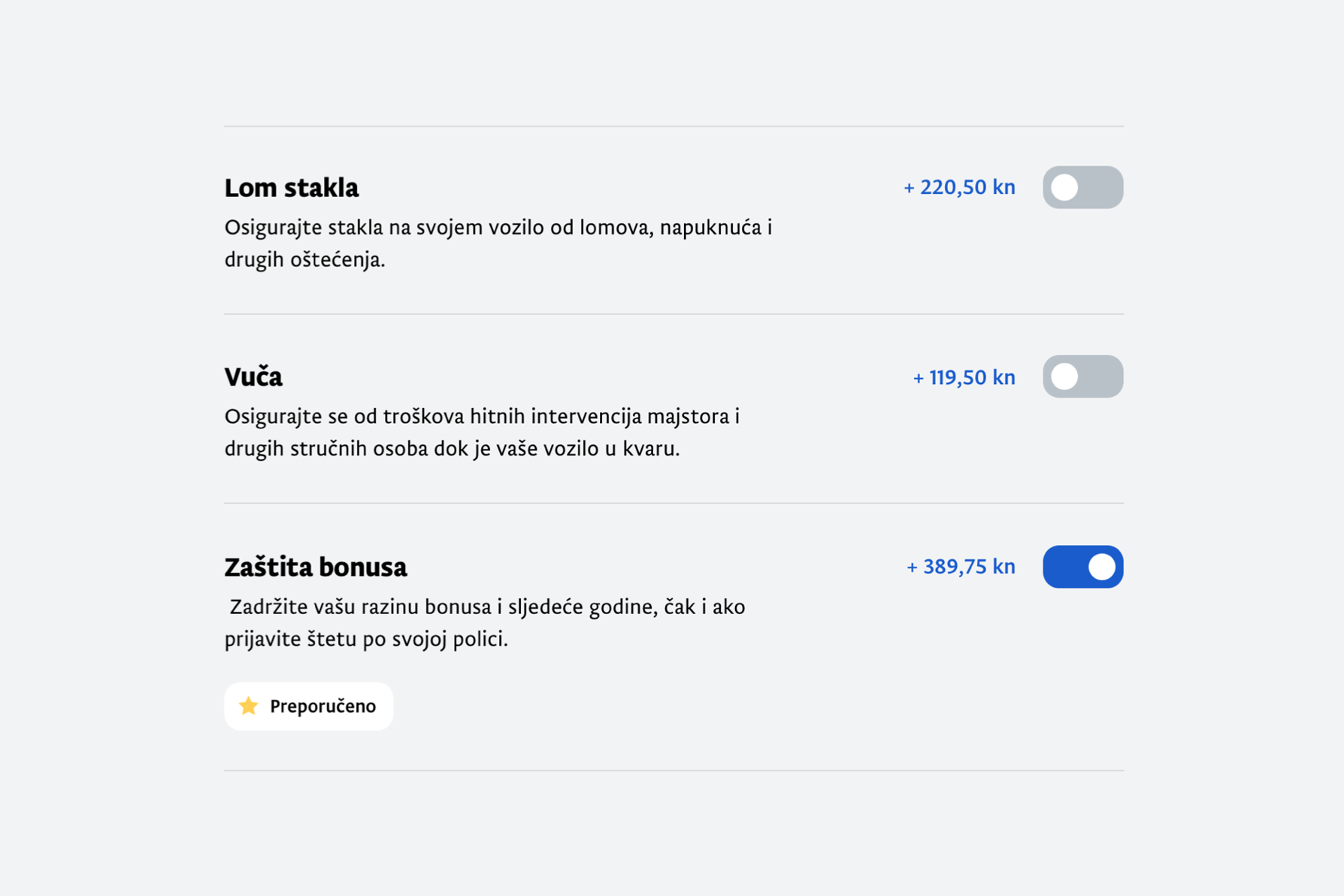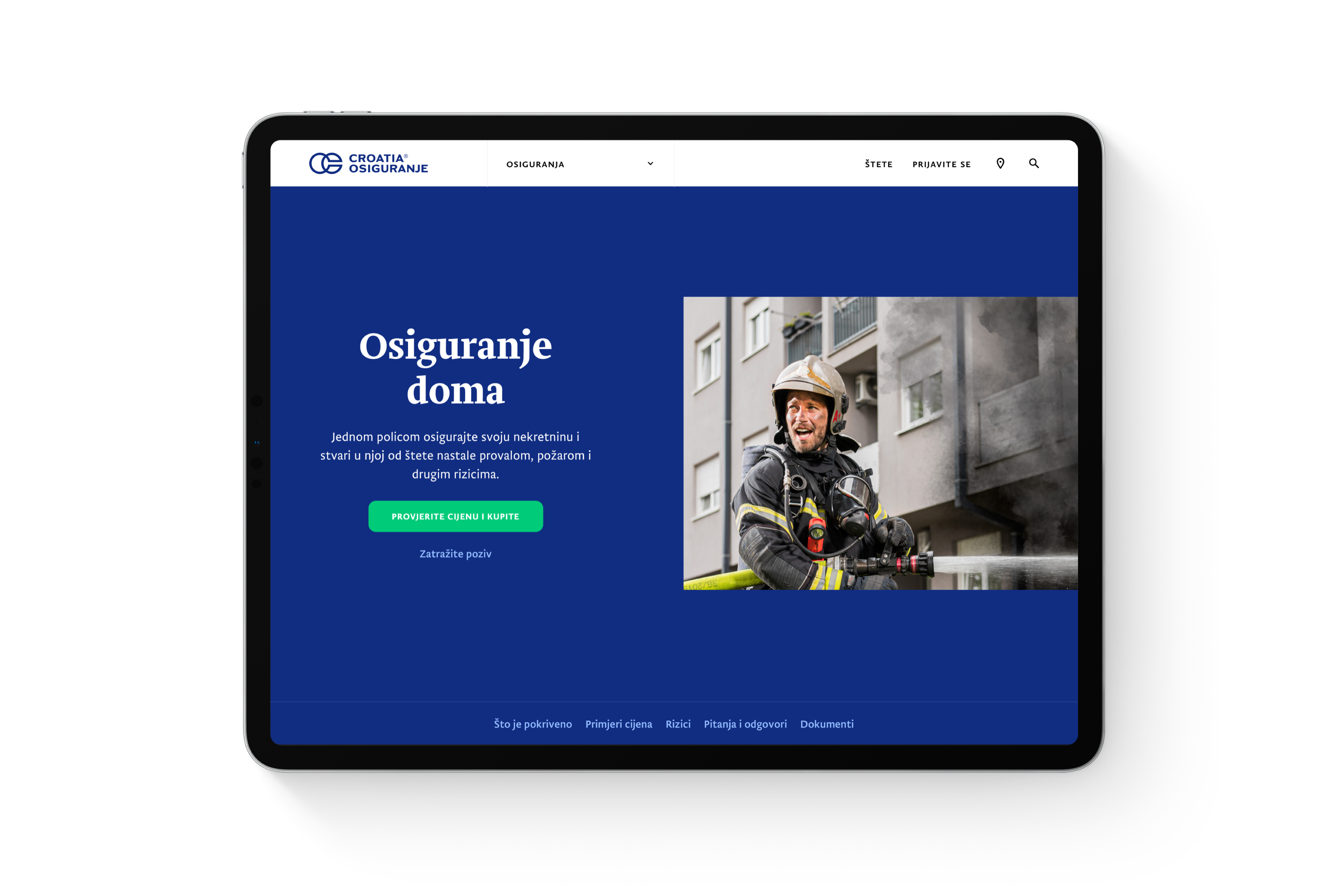 Customer journey optimization
User-centered design is the only way. We designed product pages and insurance policy customization process with a seamless flow from the product page to a quote&buy process or service area.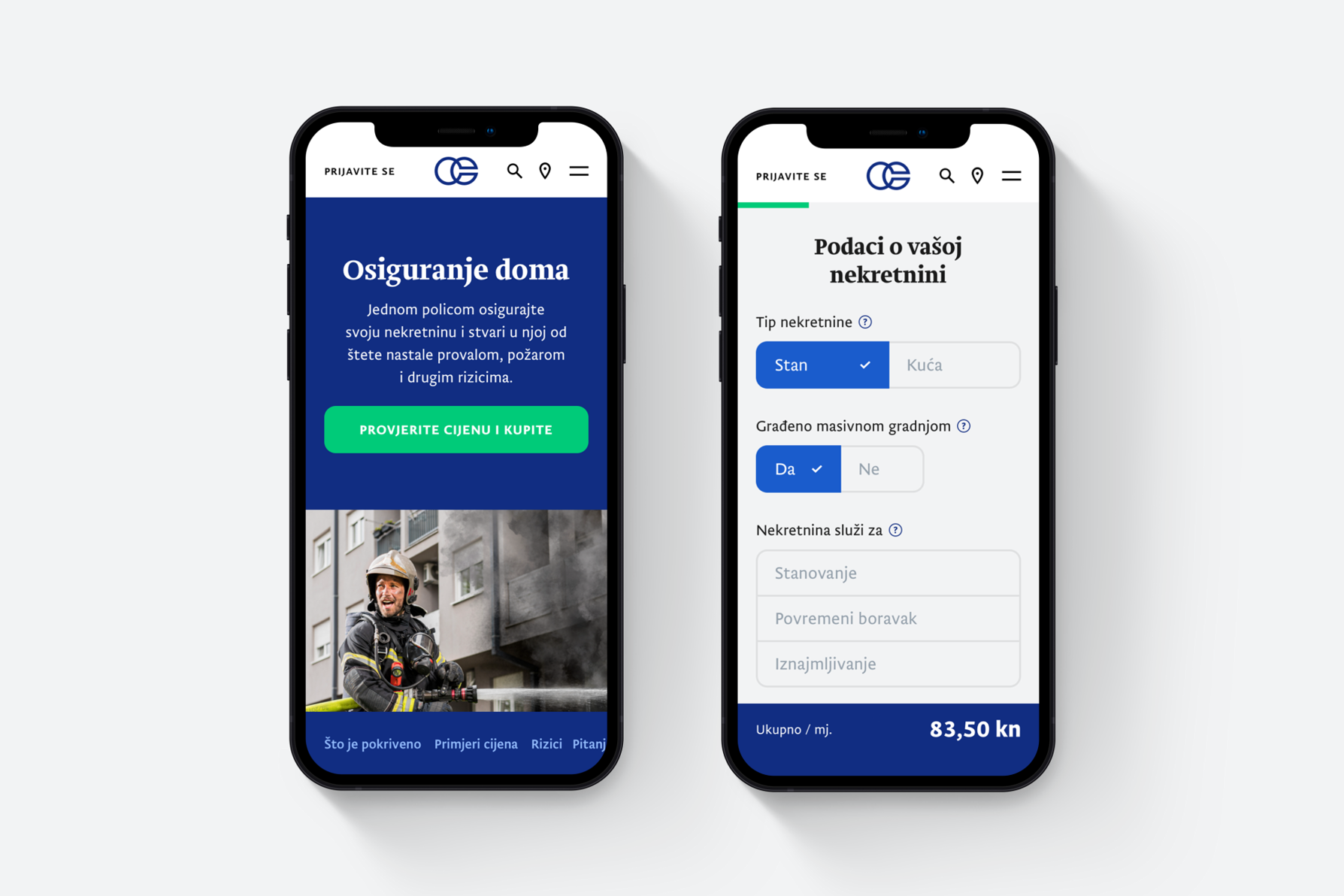 Enabling task completion
The process of purchasing an insurance policy usually requires a lot of personal data input from the users. Using the best design practices and lead-generation funnels, we made this overwhelming process as simple as possible.
Engineered for consistency and scalability
CO's portfolio is vast. Target audiences span from gen Z to baby boomers. Selling insurance online is fundamentally different than selling it in person.
Each insurance product has a different structure and information volume. That's why we integrated a very flexible CMS system and designed a modular interface.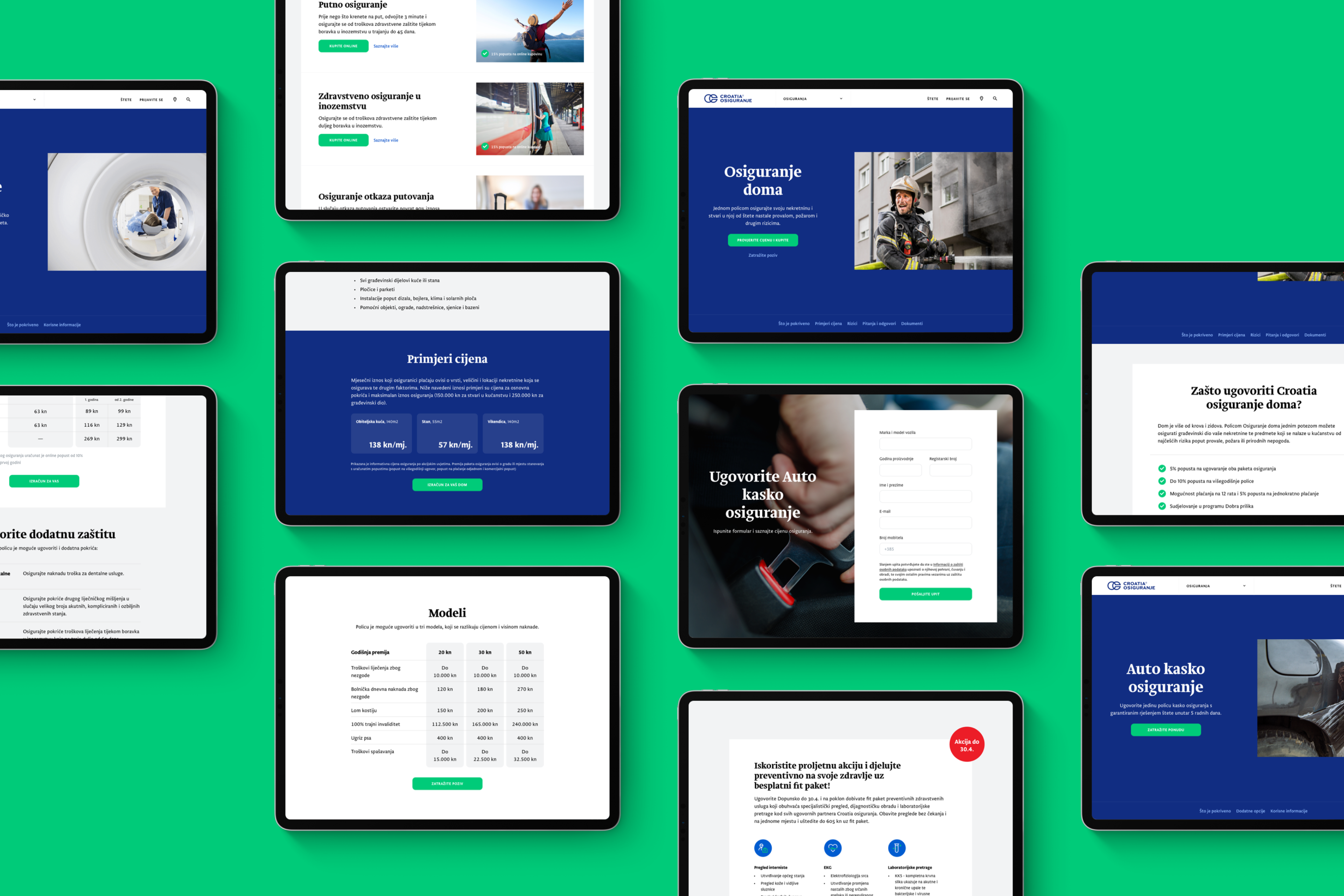 Page building blocks
CO's complex online business presence required a flexible interface. We designed a new, highly accessible modular system with customizable content modules to allow for flexibility and scalability across CO digital products.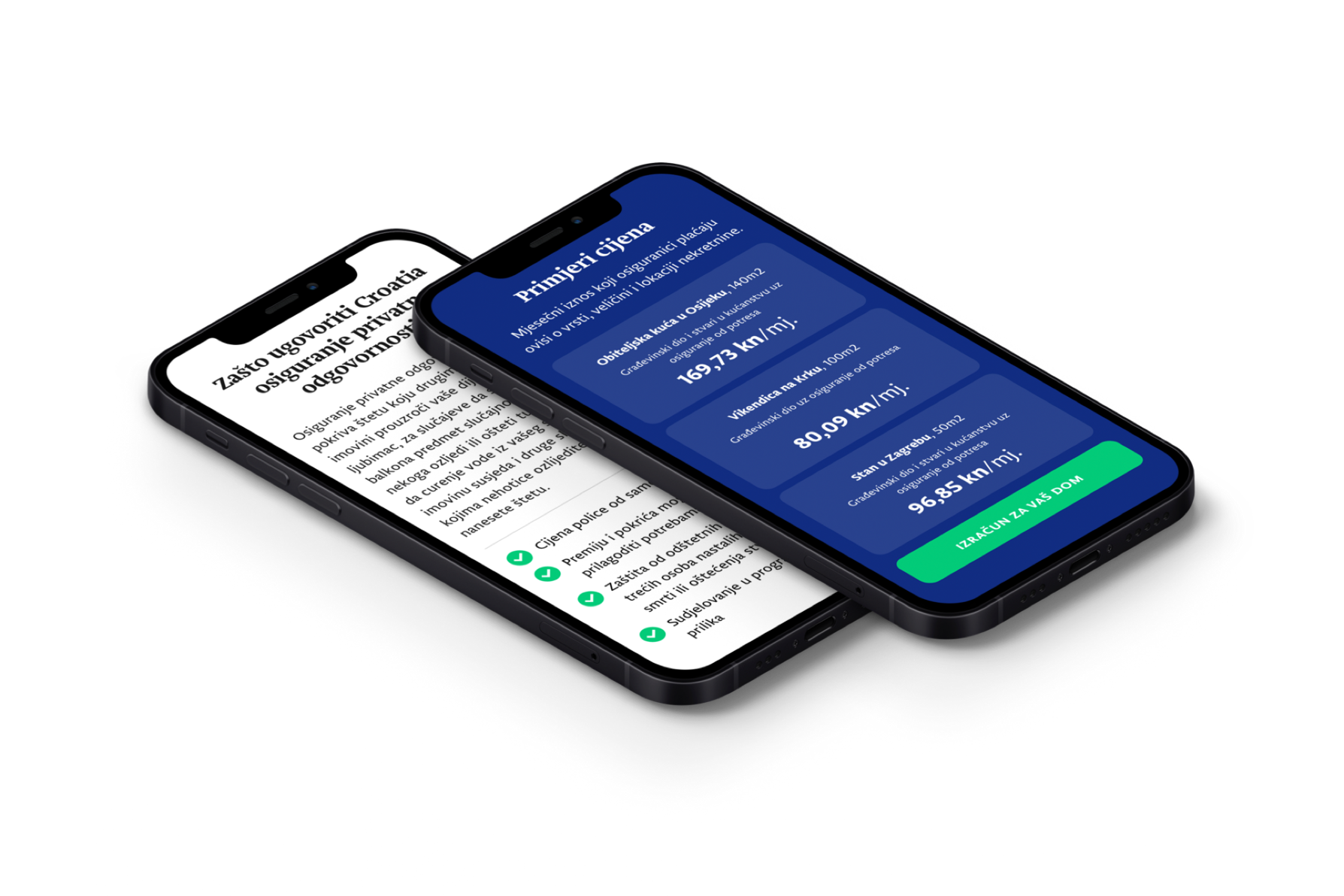 Ongoing enhancement
We deliver continuous agile feature improvements based on business goals and design/user experience recommendations. We regularly AB test major changes to ensure the users prefer the new features and improvements.
Boosting the engagement
CO has a huge client base. To ensure they can offer every single one of their clients the best service, they needed a useful and reliable online platform.
CO clients can now easily oversee and manage all of their policies. If a traffic accident occurs, they can quickly submit and track damage claims or arrange roadside assistance.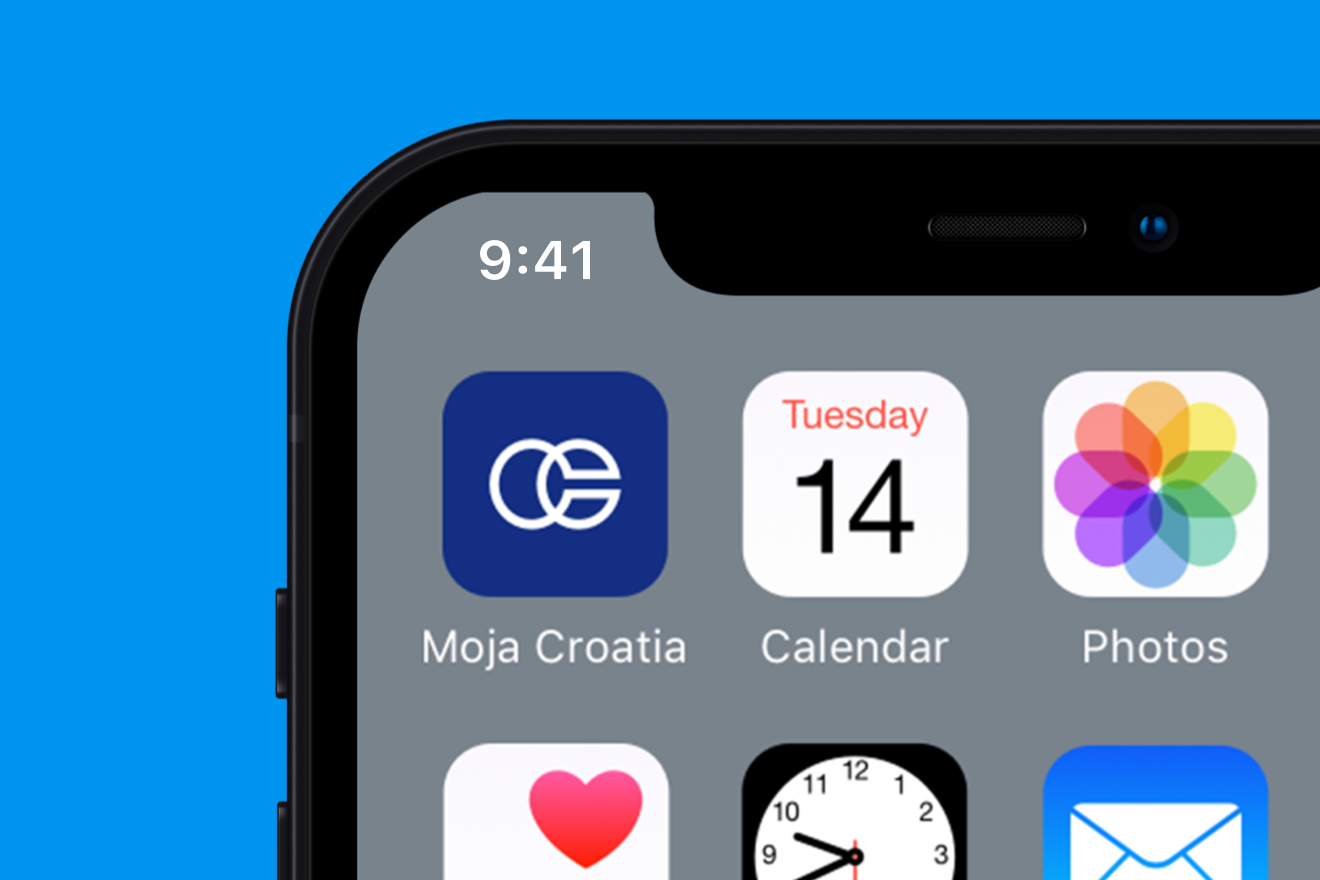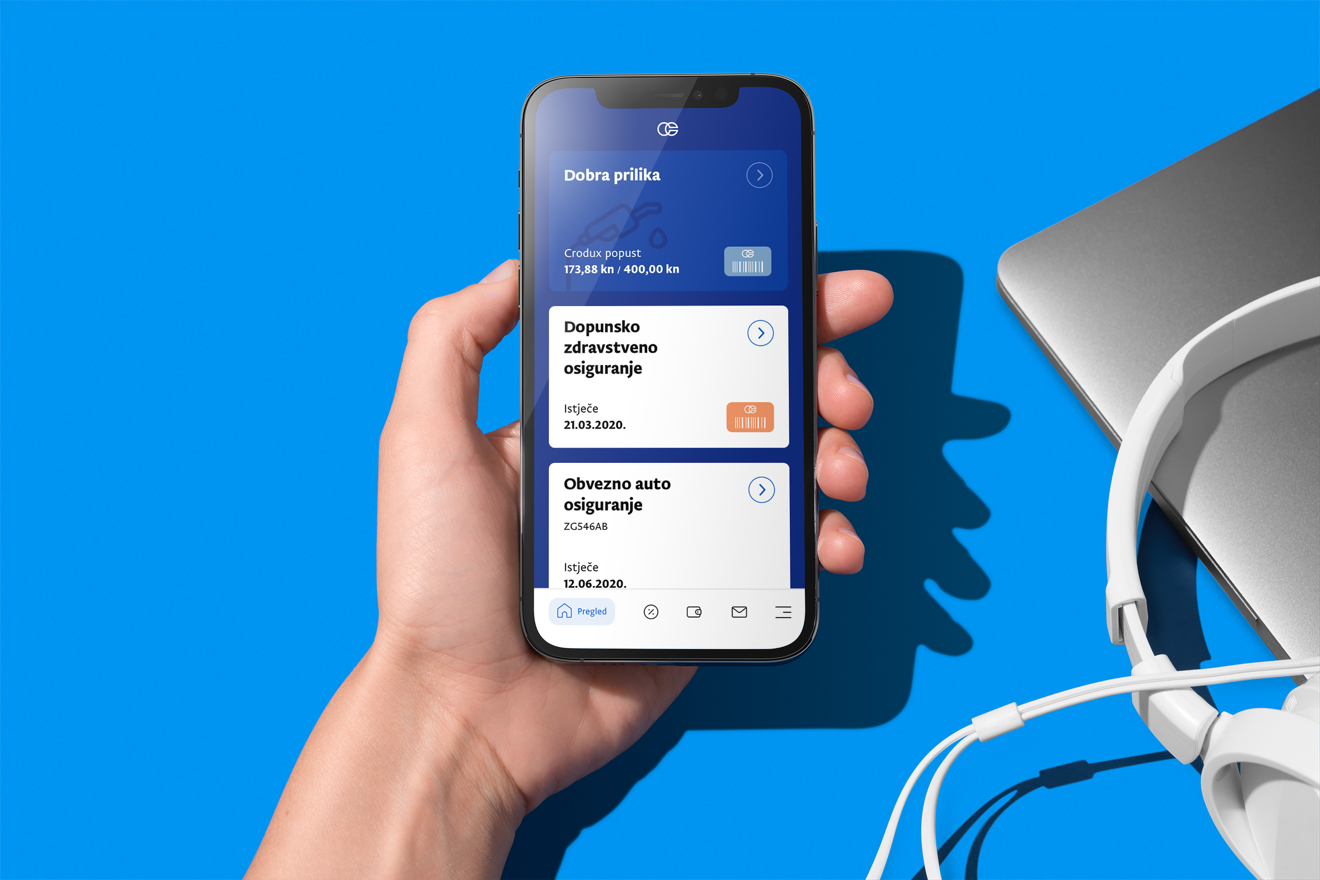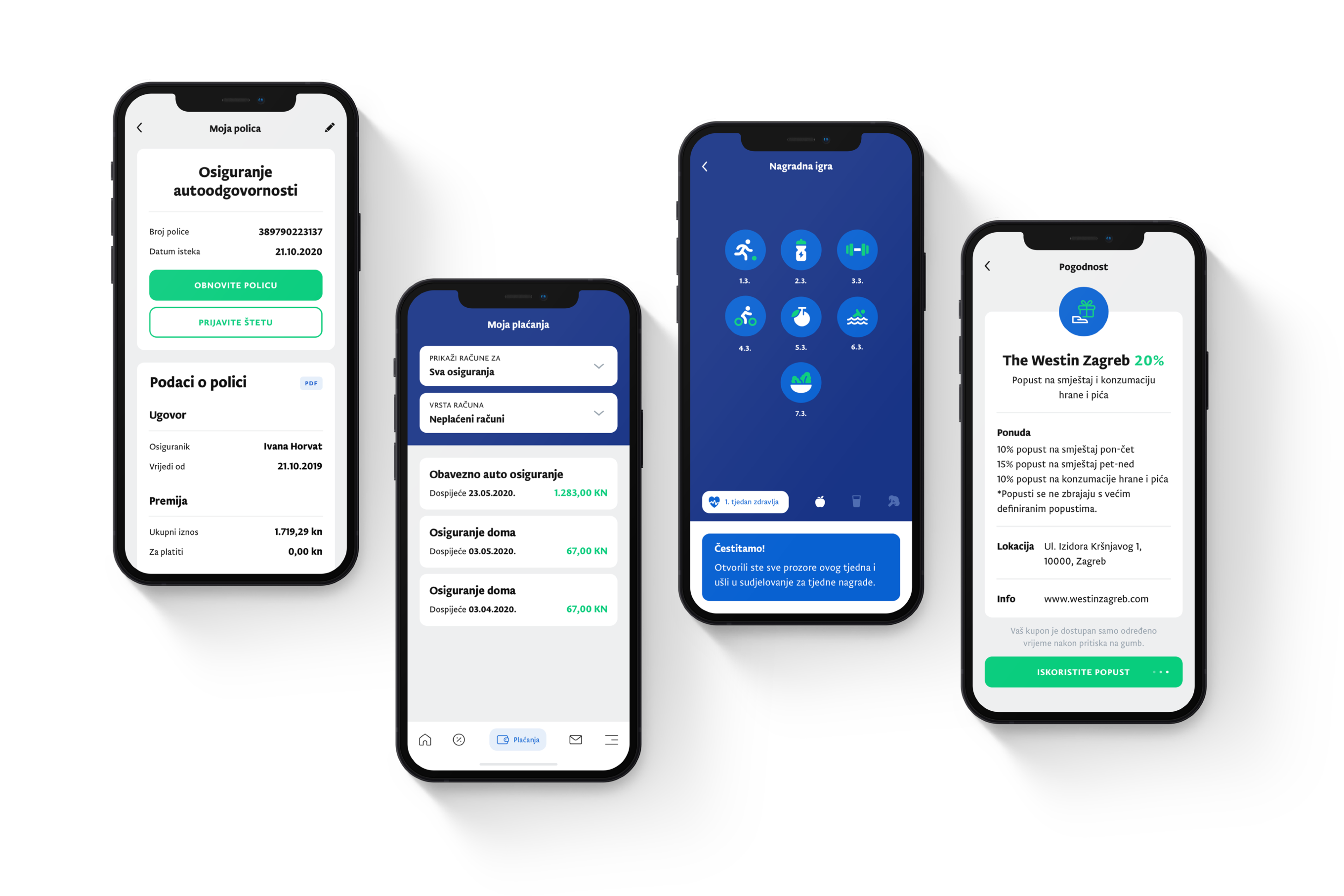 Shape was moving quickly from the get-go. They created usable prototypes so we could experience the product and fix pain points together way before the launch.
Ana Zovko

—Head of DigitalCroatia Osiguranje